A Complete Guide To The 21 Best Beaches In Mallorca
Mallorca may be a small island but it's rammed with loads of beaches. With many options at such a short distance away, it can be overwhelming to decide just which beach to go to. Well, worry no more as we've put together the complete guide to 21 of the best beaches in Mallorca! Ready? Here we go…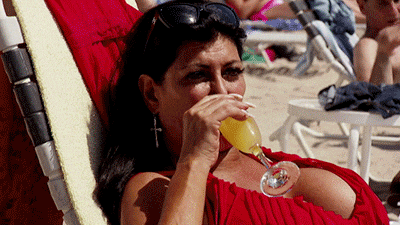 1. Es Trenc
This beach is just as popular with tourists as it is with the locals. The white sand, turquoise water, and privacy thanks to the sand dunes makes it one of the most beautiful beaches on the island. This beach also has two beach bars that play chill out music and also welcomes nudists!
2. Puerto Pollensa
This beach is known as one of the finest beaches on the island of Mallorca. Celebrities often visit and the variety of bars, cafés, restaurants, and shops attract returning visitors each year. This town has a history of inspiring artists such as painters and poets. The bay this beach is set in is also known as one of the best spots on the island for kitesurfing. There are also a variety of watersports, boat trips and rentals on offer.
3. Illetas
This beach in the southwest, close to Palma, is small, sheltered and perfect for your own little patch of paradise. There are two beach clubs here and little supermarkets and restaurants along Illetas road on the hill. It's best to arrive nice and early to make sure you get your spot. You can even rent a sun bed!
4. Formentor
You can get to this exclusive beach either by glass-bottom ferry from the Puerto Pollensa harbour or by car through the long famously scenic road through the mountains. Whichever way you choose to get here, you won't regret the beautiful views. There is a lovely restaurant here, mansions owned by millionaires and celebrities, and of course beautiful pine trees along the beach.
5. Portals Vells
This area is much more popular with the locals as it's in quite a hidden spot. There's a small restaurant, beach bar, and toilets making it the perfect and comfortable place for a great day out.
6. Cala Llamp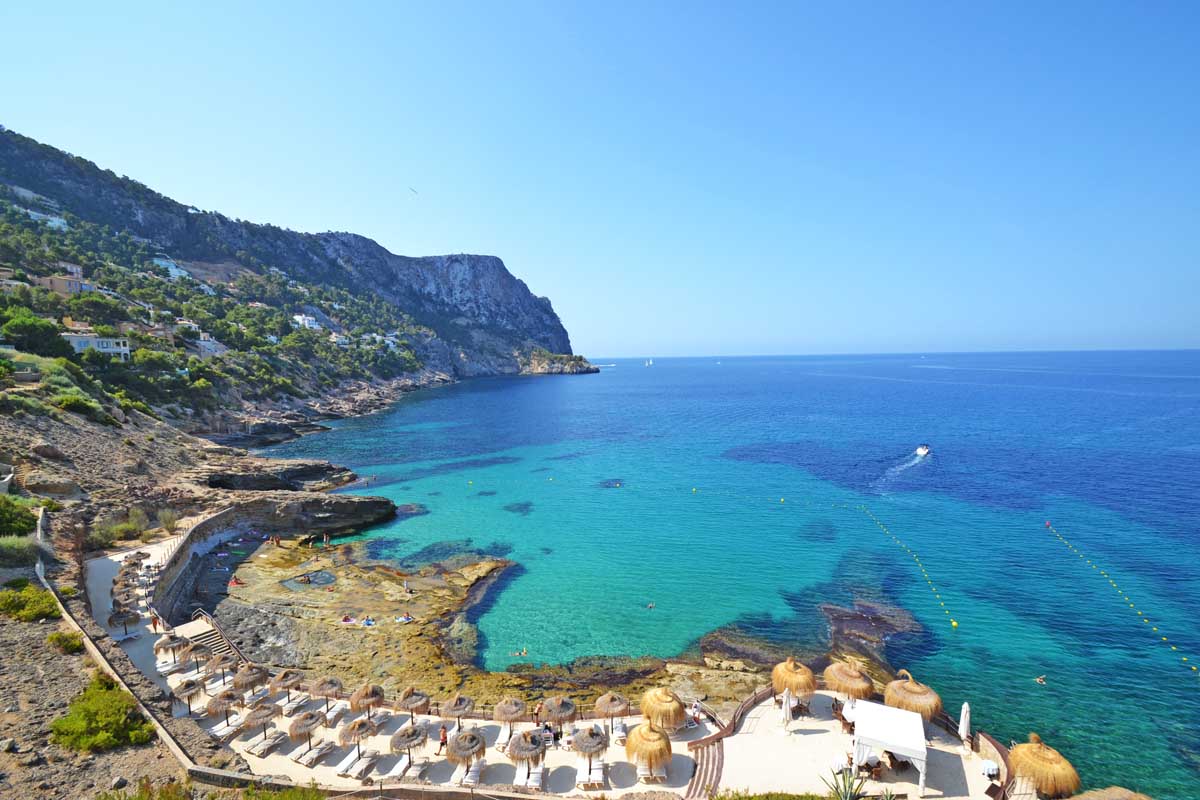 This rocky-rather-than-sandy beach has a seawater pool and is perfect for snorkelling and underwater Instagram pics. There's also a restaurant, a bar, and plenty of parking space. This one isn't quite the best for children as it's known as a quiet relaxing place and the rocks may be dangerous.
7. Cala Varques
This Cala is perfect for those who like some privacy and exclusivity. It's well known for being quite difficult to find. Along the east coast of Mallorca, you'll have to walk around 15 minutes after parking and may come across some nudists here, too.
8. Cala Mondragó
This beach is special as it resides in an environment-protected area and its consists of TWO bays. It's perfect for families with small children and there's a beach bar and public parking area too!
9. Playa de Palma
Palma beach is EXTREMELY popular, yet still a favourite among locals and tourists. It's perfect for a day out with different activities to do and lots of space on the gently sloped sand.
10. Cala Mesquida
Cala Mesquida can be found in the northeast of the island. It's perfect for surfers looking to catch a wave, and the long flat white sand is ideal for a long walk and getting some #beachpics.
11. Cala Agulla
Cala Agulla is actually connected to Cala Mesquida by footpaths as they're both situated in Capdepera, with the beach Cala Moltó on the way (a popular nudist beach). It also has a paid car park and a beach bar along with beautiful clear seawater.
12. Son Serra de Marina
This place is beautiful thanks to its views of Alcúdia bay, sand dunes, and El Sol Sunshine Bar offering drinks, food, and a lovely place to sit to enjoy the vibes. It's also well-known for being popular for water sports such as kitesurfing and windsurfing.
13. Cala Estellencs
The perfect spot for a good old day out with a picnic, some snorkelling and its beautiful caves. It's a relaxing place, even when busy, and it's just a bit different to other beaches on the island.
14. Cala Tuent
Another ideal spot for surfing and windsurfing thanks to its rough waves, although not recommended for children.
15. Bahía de Alcudia
Alcudia bay is the LONGEST beach on the island and is one of the most popular thanks to the variety of hotel resorts. There's plenty to do with different activities and water sports on offer, including pedal boats and boat trips.
16. Cala Torta
This one can be found in quite a remote area, meaning getting there can be a bit of a bumpy ride. However, it's worth it for the beautiful clear water which is perfect for snorkelling and scuba diving. There's also a small restaurant offering fresh seafood.
17. Cala Millor
This long sandy beach is a perfect spot with a range of cafés, bars, restaurants and shops. It's perfect for a family day out with the kids, too as it's quite shallow and there's plenty to do.
18. Playa de Muro
This one is definitely a favourite. A beautiful coast with five star hotels, beach clubs and restaurants. There's even a stream of water that runs from up the mountains through the beach and out into the sea. If you're lucky, you might even see people horse riding here too!
19. Cala Portals Nous
Very popular with the locals, Cala Portals Nous is situated in one of Mallorca's most lavish areas. There are some great restaurants nearby and the beach offers showers and paid sun beds. In conclusion, a fabulous beach including the super cool Roxy Beach bar!
20. Port Andratx
Port Andratx definitely has the best beaches thanks to it's beautiful harbour full of a great selection of cafés and restaurants. The beaches here are small although there are larger ones nearby along with a golf course, luxury spas and boat trips. Furthermore, you can check out our other article on The 5 Best Beaches In Mallorca To Show Off That Hot Summer Body!
21. Caló des Moro
One of the most Instagrammed beaches in Mallorca of all time. Caló des Moro (Cove of the Moor) is a gorgeous and majestic beach near Santanyí. Here you will find a paradise cove with crystal clear waters and breathtaking sunset views. It can get very busy during high season, be warned!
Discover the best beaches in Mallorca with Good Guide Mallorca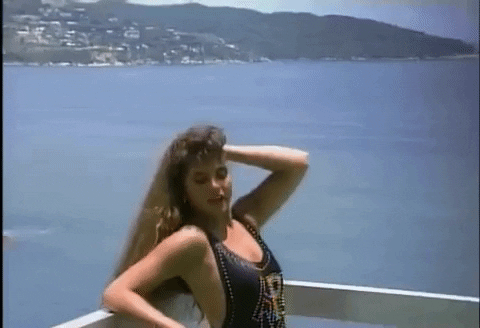 In total there are 260+ beaches in Mallorca but these are by far the best we can recommend to you. There's a variety of private, public, chilled, fun, rocky, sandy, jam-packed, or even romantic beaches on this list. If you know a beach that deserves to be added to this list, let us know in the comments below! Also, let us know which is your favourite beach in Mallorca. Follow us on Instagram @goodguidemallorca.