4 Dog Friendly Beaches In Mallorca Perfect For Pets
There's nothing more fun than taking your dog to the beach in Mallorca. They love it just as much as us, especially when they get to lie in the sun and jump around in the surf. Luckily, there are some great dog friendly beaches in Mallorca that allow you to bring your furry pet along with you for a perfect day out on the beach. These are the 4 dog beaches in Mallorca:
1. Cala Blanca
 

 

View this post on Instagram

 
Cala Blanca is located in between Port d'Andratx and Camp de Mar. The beautiful cove of Cala Blanca is a small and secluded beach, with both sand and rocks. The water is crystal clear and calm, so it's perfect for your dog to paddle around. There's a little bit of a walk down to the beach from the parking area, so do be aware of this if you have an old dog.
2. Es Carnatge
 

 

View this post on Instagram

 
Es Carnatge is the only dog beach in Palma, right next to Can Pastilla. This beach has long been a favourite for people to bring their dogs. There is plenty of space for them to run around and make friends. The shallow rock pools are great entertainment and there's also a little beach bar for all beach goers, two legged and four. Enjoy lunch by the sea with your dog.
3. Llenaire
 

 

View this post on Instagram

 
Llenaire is a heavenly sandy beach in Puerto Pollensa, in the north of Mallorca. Here, dogs can run freely without any worries. There are also beautiful pine trees nearby for shade, so everyone can enjoy the summer days. This is one of the most majestic beaches in Mallorca, with views stretching across the bay of Pollensa, and the surrounding mountains.
4. Na Patana
 

 

View this post on Instagram

 
Na Patana is located next to Can Picafort, overlooking the beautiful bay of Alcúdia. This beach is the only area where dogs are allowed off their leash in the municipality of Santa Margalida. It is a vast and open sandy beach, which is mega popular with all sorts of dog walkers and beachgoers. Your doggo will definitely have a great time hanging out here.
Live life like someone left the gate open at one of these dog beaches in Mallorca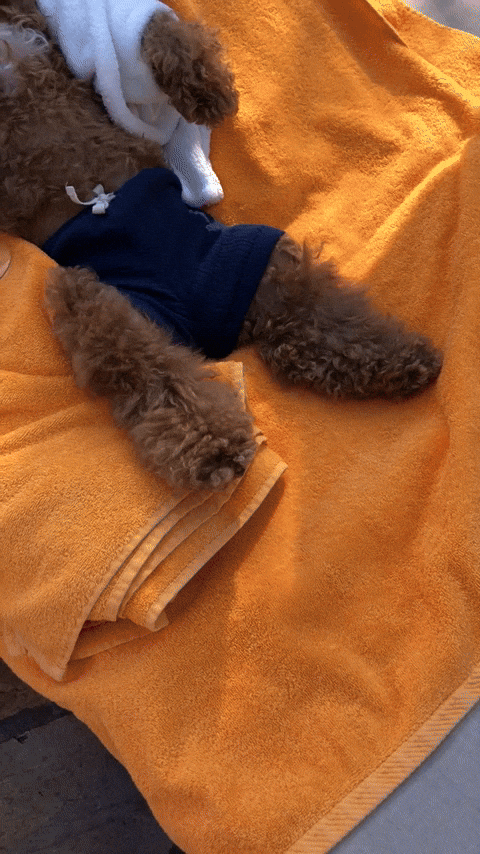 In general, Mallorca's beaches aren't set up for dogs and most will have a 'no dogs' sign. However, more and more beaches are opening up, allowing people to bring their pets along with them. When visiting one of these 4 beaches for dogs in Mallorca, use #goodguidemallorca and share all your dog photos with us. Also, don't forget the SPF and water! Woof woof!