Here Are The Hottest Instagram Influencers To Obsess About In Mallorca
There are plenty of Instagram influencers from all over the world that are gaining thousands and thousands of followers. However, while Mallorca's squad of influencers may be small, they're definitely worth following. There are all sorts of different types of content out there that have that Mallorca vibe that we all love. So, without further ado, let's jump into this list of the hottest Instagram influencers to obsess about in #Mallorca.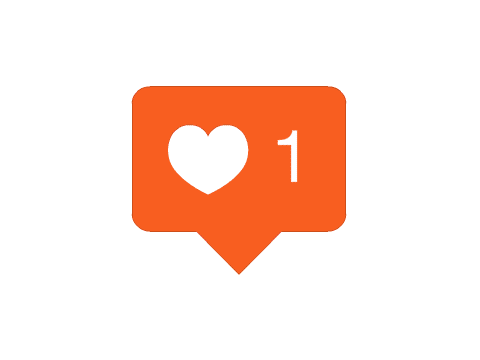 1. @schuschustern
View this post on Instagram
Schuschu Menckstern, also known as @schuschustern can be found 'under a palm tree' right here on the beautiful island of Mallorca. Schuschu is originally from Hamburg, Germany and is also part of an awesome Design Duo. Make sure to check her out as summer vibes start pouring in.
2. @carlosdarder_
View this post on Instagram
Carlos Darder @carlosdarder_ is seriously NSFW. This Instagrammer has his very own unique vintage style. He uses a 35mm camera for most of his posts. Furthermore, his content includes a lot of nudity. So, beware if you're like conservative, or whatever. His pictures are very raw and fit the edgy Tumblr aesthetic that few photographers manage to capture. If you're looking for something different, this is the influencer to follow.
3. @designdschungel
View this post on Instagram
Laura Noltemeyer @designdschungel is a gorgeous German influencer who is often found here in Mallorca. She posts some of the most beautiful content EVER! Make sure to follow her as she returns to explore the island in her wonderful dressy outfits. This travel enthusiast captures Mallorca's iconic beauty in her very own way. Her passion for travelling will even have you inspired to pack your own suitcase and explore the world with her. Furthermore, her account is verified!
4. @mollyrustas
View this post on Instagram
Molly Rustas @mollyrustas is a Swedish beauty who is often cruising around the island of Mallorca. Her snaps will have you falling in love with her, as well as all the beautiful places she visits. Her unique golden filters and million dollar lifestyle will inspire you to step it up. In conclusion, she's absolutely fabulous!
5. @sarahtrolle
View this post on Instagram
Sarah Michaela Trolle is another Swedish siren based on the island of Mallorca. She captures her sunny life perfectly on her Instagram @sarahtrolle. According to her bio she is also represented by FIFTH Management. Perhaps she's the next model on the rise. Make sure to follow her young, wild and free Insta feed.
6. @ilonanovackova
View this post on Instagram
Last but not least, we've got Ilona Novackova @ilonanovackova, a household name here on the island of Mallorca. She is definitely one of the busiest islanders. This beautiful Czech lady, known as "THE FACE" can be seen exploring Portals Nous, Port d'Andratx and every other yacht marina in Mallorca, for that matter. Ilona's regularly scouting for luxury experiences while brushing shoulders with celebrities in Mallorca.
Follow @goodguidemallorca for more influencers
That's all for our list of the HOTTEST Instagram influencers here in Mallorca. If you know of any other influencers that you think deserve to be on this list, let us know in the comments below! Also, speaking of Instagram influencers, how about you give us a follow on our page too? We promise to deliver a gorgeous Mallorca feed that you'll love to see. Follow us on Instagram @goodguidemallorca.