Perfect Spots For That Awkward First Date In Mallorca
We have all been there, first dates are not easy! Between the awkward questions and the small talk, no one loves them. Here at Good Guides Mallorca, we have compiled a list of restaurants in Mallorca to make all those difficult choices before that first date just a little easier. Choose one of these venues for that perfect first impression, and hopefully you'll be sailing on good vibes in no time. Here are some of the best first date restaurants in Mallorca. Let's start planning!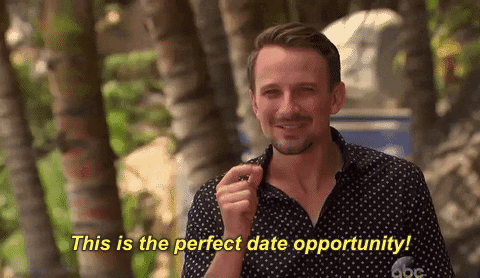 1. Es Baluard, Palma de Mallorca
View this post on Instagram
With its breathtaking views of the Port of Palma de Mallorca and its exquisite food, you're in it to win it. This half restaurant and half bar creates the perfect romantic yet classic setting for your first date. Not only that, but if you need an icebreaker, you're not only conveniently located beside an art gallery but also close to some of the best bars in Mallorca, if an escape is needed.
2. Café 7Set, Palma de Mallorca
View this post on Instagram
This place is more for those first lunch dates. During the colder months, this cozy little restaurant has added blankets and sheepskin rugs to their outside decor, perfect for a romantic atmosphere. With its delicious Spanish food and city centre vibe, it is perfect to take some of the first date heat off. Not only that, but you would be in the heart of Palma de Mallorca, near all the shops and other distractions.
3. La Trencadora, Pollença
View this post on Instagram
Up in the hills in the North of Mallorca, this little restaurant with its hidden garden and Italian food, provides the perfect opportunity for a perfect first date. If you are staying up in the North of the island near the perfect baby blue beaches, this spot will make you feel like you have gone to Italy for the afternoon. With mouthwatering pizza, and a Dolce Vita atmosphere, you're sure to fall in love one way or another.
4. Casual first date: Diablitos, Puerto Portals
View this post on Instagram
If you are looking for something a little bit more casual but still impressive for a first date, Diablitos offers a wide range of delicious foods from burgers to pizza. Not only that, but in summertime the rooftop terrace opens up with mesmerising views of the port. Also, within 5 minutes walking distance you can find an ice cream store and one of the most popular beaches in Mallorca.
Hopefully these restaurants will help you ease the tension on your first date. And if not, each venue is close to an easy escape. If you do visit any of these #goodguidemallorca locations, don't forget to take a photo and tag us on Instagram. Also, don't forget to leave a comment down below, if there's any other place you might add to the list, or even a bad date experience of your own.