TRAGIC! Whale Dies On Cala Millor Beach In Mallorca
A whale has died on the beach of Cala Millor, a popular resort close to the city of Manacor in Mallorca. The sick whale was stranded on the shore of Cala Millor, Mallorca about ten thirty last Saturday night, where about five hours later it died, early on Sunday the 27th of January. Due to the size of the whale, it has been impossible to transport it elsewhere. Experts continue to investigate the death from Cala Millor beach.
The common fin whale was badly hurt
View this post on Instagram
The dead mammal was a common fin whale, the second largest species of whales on the planet. Experts from the Palma Aquarium confirmed it was a young, female whale, measuring more than 15 meters, and weighing approximately 10 tons. Furthermore, investigators confirmed that the mammal had two cuts, most probably caused by a propeller.
People gathered on Cala Millor beach to see the dead whale
View this post on Instagram
On Instagram you can find various videos and photos of the dead whale under #calamillor. One spectator commented that although what has happened is tragic, at least the cetacean was treated with "dignity".
There was nothing experts could do to save the animal
View this post on Instagram
Authorities could not do anything to save her, since the animal was already breathing heavily and bleeding. The animal died about four o'clock in the morning. The Policia Local and Guardia Civil moved to the scene, where the cetacean was lifted. Some experts suspect that the death could also be due to plastic ingestion. However, the autopsy is yet to determine the exact cause of death.
Whales and dolphins are often found off the coast of Mallorca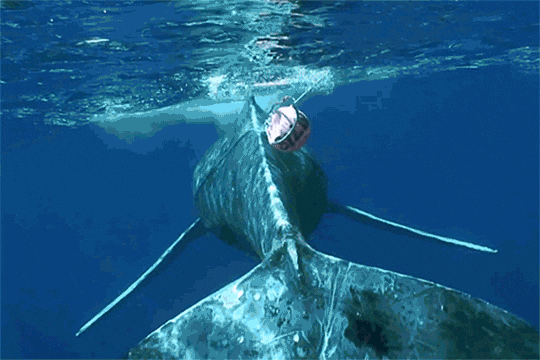 The Tursiops Marine Research association have investigated whale movements in Balearic waters. For example, they have photographed and identified over 86 examples of sperm whales over the past decade, leading the association to estimate large whale communities, with around 400 cetaceans. Although such tragedies don't happen that often here on the island of Mallorca, every whale death is bad news.
In conclusion, sad news for Mallorca, yet again. We can only hope that the cruise ships, yachts and speed boats in the area pay special attention as they travel the Mediterranean Sea. There are eight species of whales and dolphins in the Mediterranean area. Let's hope we don't need to share another post like this anytime soon. For more positive posts, check out our Instagram @goodguidemallorca.