VOGA Deià Retreat Returns In September With More Yoga, Fashion And Fitness
Earlier in June, it was my pleasure to attend a one-of-a-kind yoga VOGA retreat in the picturesque village of Deià. The retreat is organised by House of Voga, a fabulous fitness gang from London that's all about the fusion of yoga and voguing, mixing fitness and fashion, together with 80s house music which is 'designed to empower'. VOGA hosts unique retreats and classes all over the world; in London, Edinburgh, Paris, Ibiza, Barcelona and Mallorca. The VOGA Deià retreat returns to Mallorca in September!
VOGA: The haute couture of fitness
OMG what is this all about? Well, VOGA is a fusion of yoga and voguing, fitness and fashion, set to an 80s house beat and designed to empower. Think VOGUE. Think YOGA. This is VOGA. The haute couture of fitness. The workout classes are all about celebrating female empowerment through body language and self-expression. However, the VOGA retreat in Deià takes things to a whole new level, with healing treatments, massages, singing, film nights, excursions and healthy food, all in the magical village of Deià.
"We want to push the message of body positivity, inclusivity and showcase the strength of the 'feminine' in all aspects of life. Nurture, kindness, passivity, calm, acceptance, change, support, flow." – Juliet Murrell, VOGA Founder
Typical VOGA Deià schedule
During the retreat, you will be able to enjoy a morning sunrise VOGA to awaken and energise your body. As the sun sets, you will unwind with sunset YOGA to work slowly into the muscles and release any tension or stress, with flow and fluidity at its roots. Every day is different, however, a typical day at the VOGA Deià retreat is more or less like this:
8am Meditation

8.30am Hot Lemon/Juice/Light Snacks

9-10.30am Sunrise VOGA

11.00am Brunch

12.00 Schedule/Activity Sign Up/Support

1 – 4pm Beach/Pool/Hikes/Massages/Treatments

5-6.30 Sunset YOGA

7pm Dinner

8pm (Last Night) Sound Gong
On the last night, Juliet will close the retreat with a DJ-led 45-minute poolside party, which will have you losing yourself to the moves of the dance floor and the breath-synchronised movements of yoga.
A unique retreat in the artists' village of Deià
View this post on Instagram
Deià is one of the most charming, peaceful and artistic villages in Mallorca. Nestled high up in the Tramuntana mountains, this magical destination has seen its share of artists, writers and celebrities unwinding, getting lost and taking on a journey of self-discovery. Deià has attracted the likes of Robert Graves (buried in the local Deià cemetery), Richard Brandson, Mick Jagger, and Kate Moss. The village of Deià evokes inner peace and creativity, together with like-minded individuals searching for bliss.
C'an Andressa: VOGA Deià retreat accommodation
C'an Andressa, the HQ, is a stylish 300-year-old refurbished house, designed by Jeannie Pickering and Aureliano "Oro" del Negro. It is renowned as the home for the Deià 'Open Mic' events. Located in the heart of the village, it's truly a time capsule, opening up as you enter. With an open plan living area for guests to gather, a saltwater swimming pool, music space with a white baby grand piano, outdoor terrace and kitchen for evening meals and gatherings, it's the perfect setting for a yoga retreat in Mallorca.
 "I just love our Deià home so much, and I'm so happy to share it with like-minded people and open its doors to guests from around the world. People always say they feel good in our home. For our retreat, we required more space for guests, so we're working with a few other properties locally, which allows guests a range of prices to suit varying budgets." – 

Sadie

 Pickering, VOGA Deià Retreat Coordinator
Healing treatments by Soul Beauty Rituals
Sadie Pickering
is an actress, singer, holistic therapist and the VOGA Deià retreat coordinator. Sadie's attraction to crystals, love for massages and her desire to share healing treatments with others is celebrated throughout the retreat. Experience the Skin-Soul 'Rhythm Of Beauty' Summer Seasonal Alignments and Facials, illustrating the importance of balance, self-love and how our daily rituals root the soul. During the retreat, 

Sadie

 will also be running a singing and harmonising workshop with her band Gypsy River.
"I will be using award-winning flower and plant medicine products which integrate the earth, fire, water and spirit of each season and creates a space for true nourishment, beauty and awakening." – Sadie Pickering, Soul Beauty Rituals Founder
Discover Deià, discover yourself, discover your kind of people
VOGA Deià retreat guests have the opportunity to experience local excursions with a walk to Cala Deià and Llucalcari, a charming hamlet located 3 km from Deià. Furthermore, guests will have the chance to meet local artists to learn more about their work and life in Mallorca. Deià may be small in size, but there's so much to discover in this dreamlike village during 'free time'. From cobbled streets, to panoramic sea views, there's much to see in between the VOGA workout classes and healthy food by
Sin Free Kitchen
.
"The food available at the retreat will be organic, fresh produce, tailored to your body's needs and will nourish you and positively benefit the earth, too, leaving you feeling clear, focused, healthy and energised." – Lauren Breckon, Sin Free Kitchen Founder and VOGA Deià Retreat Chef.
Live music workshop with Gypsy River Band
View this post on Instagram
Soul sisters and songwriters Lauren Breckon and Sadie Pickering formed Gypsy River 3 years ago. The songstresses have been working consistently as an alternative, boho wedding band with a strong focus on vocal harmonies, alchemising well-known songs with their own stamp. Together, they also perform their own material. During the retreat, the duo will also be running a workshop featuring empowering songs and teaching the freedom that comes from expressing yourself through the use of your voice.
A yoga retreat in Deià full of sun, sea and sass fully endorsed by Good Guide Mallorca
What brought us all together
As I drove up to Deià from Palma with two girlfriends, I couldn't help but feel excited. A yoga retreat in the gorgeous Tramuntana mountains, what could be more relaxing? Most of the people came from London. The ladies were all connected somehow. Some were friends, others colleagues, but they all came to the retreat to escape the city rush and their crazy London life. Some had kids, others busy jobs, but everyone wanted to relax and take a break, and there's no better place than Deía!
More thoughts on the magical setting
C'an Andressa is the name of the beautiful house where the retreat took place. This finca style home in the heart of Deià was so amazing, it immediately invited you to escape reality. Throughout the house you could see an eclectic combination of interiors, from Indian vibes to Moroccan minimalism, with touches of local design. Relaxing by the saltwater pool was everyone's favourite pitstop. The beautiful views towards the mountains, and the short walk down to the Cala Deià beach was like something out of a movie.
Juliet is a yoga VOGA goddess
Everyone agreed that Juliet @jujumurrell is a yoga VOGA goddess. This superwoman not only made you feel empowered and at peace with yourself. She also made you burn hundreds of calories while fabulously having the time of your life. Juliet can only be described as amazing, stylish, stunning, super fun and highly educated. You could instantly feel the London vibe rushing out of her as she vogued around the dreamlike beach of Cala Deià while rocking her YSL sunglasses and shiny flip-flops.
About the VOGA experience
All the ladies described VOGA as something both spiritual and fun. The retreat guests kept emphasising the word 'fun' a lot, as if it were everyone's raison d'être. After the beach session, people explained how everyone felt the energy coming out from their fingers. It was a feeling of magical femininity. Many also described and compared it to being on a dance floor. The experience was like being in a vintage aerobics class. With Madonna's 'Vogue' blasting the speakers, and everyone waiting to strike a pose.
Big thank you to VOGA Deià partners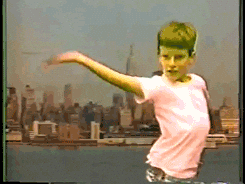 ECOFFEE
Ecoffee
kindly donated cups for all the guests to create a more sustainable retreat. These
reusable
coffee
cups
are made with natural fibre, corn starch and resin. They are BPA, BPS and phthalate free. The sleeve is made with matte, food-grade silicone which is latex-free. Follow
@ecoffeecup
 to discover more.
AURA CHAI LATTE
Aura Chair Latte
 provided the retreat guests with authentic, whole spice
chai
blends
, lovingly blended by hand. Aligned with and inspired by the traditional Ayurvedic origins of chai. Small batch blended. 100% vegan. Follow 
@aurachailatte
 to discover more.
GOOD SAMPLE BOX
Good Sample Box
provided the retreat guests with eco-friendly
beauty
boxes
, including some of the best international samples and local products in Mallorca, including cosmetics, perfumes and treats to discover and sample things you love. Follow 
@goodsamplebox
to discover more.
Next VOGA Deià retreat 18th-22nd September
Due to the high number of bookings, VOGA is returning to Mallorca again in September, from Wednesday the 18th until Sunday the 22nd. The fusion of high vibrations, plant-based food, movement, music and holistic therapies will send guests home with a full heart. You'll be glowing from the inside out. Day passes are available for residents on the island: 50€ Half Day/ 80€ Full Day / 300€ Full Retreat. Although the last retreat in June was femmes seulement, men are welcome to join in September!
Book your VOGA Deià retreat for September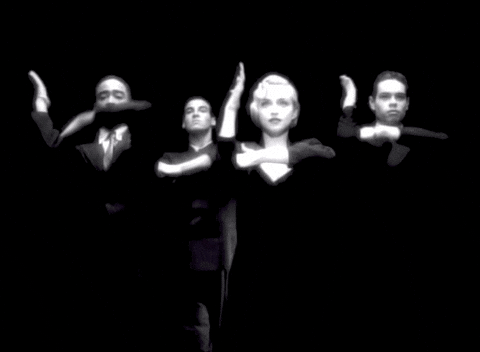 Experience the joy of VOGA, healing treatments, music and healthy food at the next VOGA Deià retreat in September. Bookings for September will be going live soon – to register your interest in the next yoga retreat in Mallorca, contact Sadie at
soulbeautyrituals@gmail.com
and find out more about the retreats at
House of Voga
.
September is one of the best times to visit Mallorca

. Hence, with perfect weather and less visitors, Mallorca is the perfect island getaway.
Discover more VOGA vibes on Instagram
Follow
@houseofvoga
+
@soulbeautyrituals
+
#vogadeia
to see more cool content about this unique retreat in Deià, truly one of the most magical places in the world. Also, don't forget to check Good Guide Mallorca for daily inspiration and tips on things to do. If you were one of the lucky guests, feel free to share your experience in the comments below. So, with that said, let's inspire others to follow the same path of self-expression and pure joy on the island of Mallorca. Vogue!